7 years experience with the world's top 2 creative agencies/networks - W+K and BBH, in London and Asia.
10 years of running and owning an advertising agency in Asia.
Axe/Lynx Deodorant Japan TV adverts, created at BBH Japan.
Unilever's most successful launch in Japan ever, idea, scripts and creative by Ian Perkins. Strategy by Jacob Wright. Production with Martinus Strydom and Masashi Kawamura working at BBH Japan, with production by Stink films and Directors Neo.
Levis's scarred print, poster and retail advertising created at BBH Singapore, for 16 Apac markets. Art Director, designer, writer.
The Guardian Newsgroup UK advertising, branding and art direction for print and screen created at W+K London.
Part of a team with Micheal Russoff, Sophie Bodoh, Marc Schillum, Ben Tubby and ECD Tony Davidson.
Emeco Chairs USA global print/poster advertising and webfilms created at W+K London.
Poster creative idea, headline & design. Film script and post editing direction.
Additional writing with Darren Wright, additional art direction with Keith Grey and Guy Featherstone.
Film making with Ben Tubby
Nokia Come With Music UK cross media advertising created at W+K London, as part of a team of 20.
Writing, design, art direction.
Lurpak butter UK Christmas poster adverts, created at W+K London.
Odd pies headline and idea by Sophie Bodoh, art direction and design by Ian Perkins.
Fear not idea, writing and art direction by Ian Perkins. CDs: Ben&Matt.
Yakult UK TV advert created at W+K with Sophie Bodoh, Michael Russoff and Nexus animation.
Honda Asia/Japan print and poster advertising, created at W+K London/Japan.
Art direction and design. CDs Michael Russoff and Caroline Paye.
Nike Taiwan cross-media advertising created at W+K Shanghai.
Worked as a team with Conan Wang, Donghao and Roberto Danino.
Role co-creative direction, art direction, design.
Diageo Thailand, Benmore Whisky brand launch poster adverts, created at BBH Singapore.
Axe/Lynx body spray MTV advertising for India, concept created at BBH Singapore.
Led by Jacob Wright and Tinus Strydom.
Google Indonesia Open Spaces street art project created at BBH Singapore.
App art direction, brand art direction, advertising art direction. Project won multiple golds silvers and best in show at CCA Singapore awards. Created with Tinus Strydom, Brendon Smale and Scott McClellan. 
Idea: a painting web app, where highest voted work gets painted for real onto large city walls.
I opened my own creative agency in Asia. Here are some of our advertising projects:
Google Asia B2B event advertising and promotions created at N&N. Creative direction, naming, design, script writing, client management, production and illustration as CD and designer, with Tasha Chen.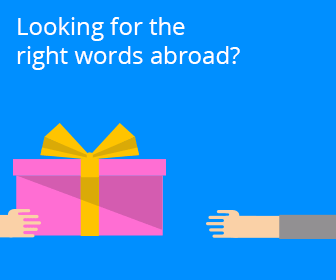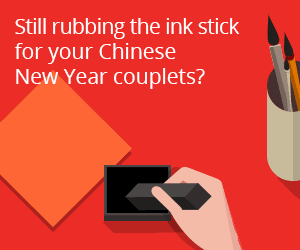 1 year of Terrex footwear product advertising created at N&N.
Creative director & design director with Andy Cheng and Tasha Chen.
Promotion video for "Agreg8" a Hong Kong film making competition focused on ocean care, created at N&N.
Promotions for the British Government in Taiwan created at N&N.
Global PR packaging for Puma's Arsenal kit launch created at N&N.
Creative Direction & Art Direction.
Visuals for SK-II skincare in Asia, to be used in blogs, social posts and web content, created at N&N.
Creative Direction and Art Direction.